Free standard shipping on all domestic orders
Product Details
Our Harbor large desk journals make writing not only perfunctory but also fun. The 192 ruled pages provide you with plenty of space to write all your daily thoughts, plans or perhaps the beginning of New York's next best seller. Ribbon book marker allows for keeping one's place and the 100 gsm paper weight provides the perfect "tooth" to support your favorite writing tool. As one of our best-selling products, this journal makes the perfect gift for anyone with a passion for writing.
Book Bound
Faux leather
Softcover
9.75" x 7.5"
192 Pages.
Black ribbon bookmark
White pages and page edges
Interior Book Code -LJ-192-HL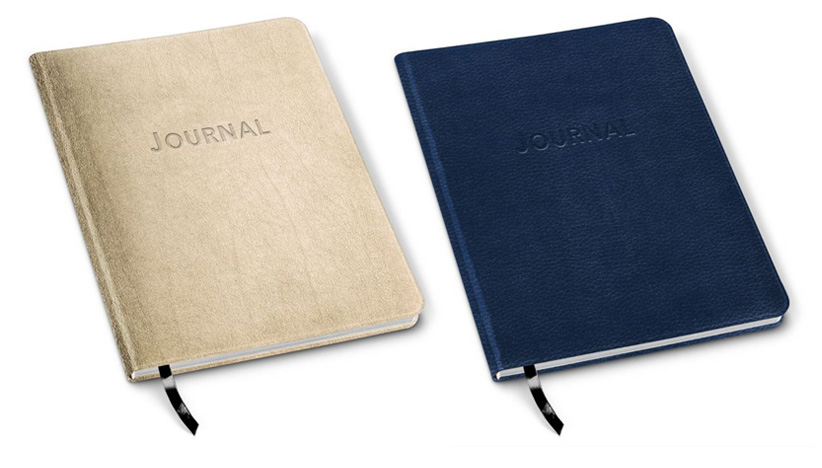 Texture and Finish
Cambridge - Smooth, matte finish
With a subtle, smooth grain, our Cambridge vegan leather has a great feel with a matte finish. Its matte finish enhances a smooth, muted texture that looks and feels luxurious.
Metallic - Soft, smooth, shiny finish
Our Metallic vegan leather has a long-grain mixed with pockets of a shorter, more natural grain. Its shiny finish enhances a smooth, muted texture that feels wonderful to the touch.
Glaze - Slightly textured, glossy finish
With a natural-looking pattern, our Glaze vegan leather is inspired by traditional leather. Its mild texture and glossy finish appeals to those who like the look and feel of leather.
Leida - Slightly textured, matte finish
With a unique crosshatch pattern, our Leida vegan leather is a departure from traditional leathers. Its mild texture and matte finish make it different and appealing.
Customers Also Bought
We found other products you might like!