Family Tree - Compact Photo Album
Free standard shipping on all domestic orders
Product Details
Elegant in its simplicity, our Compact Photo Album holds two 4 x 6 photos per page in a compact size that tucks nicely into any size bookshelf or perches conveniently on an end table. Photo pages are made from 3 mm archival, acid-free polypropylene film sonically-welded without harmful adhesives for lifelong protection and distortion-free, crystal clear viewing.
Book cloth covers are crafted with warp-resistant book binder's board. Album spines are hubbed and covered in rich bonded leather using traditional bookmaking techniques. Album Insert Refills and Personalized photo albums are available.
Ring-Bound
Book Cloth
9.25" x 8"
Includes: 30 Sheets/60 Pages/120 Photos
Maximum Capacity: 50 Sheets/100 Pages
Two refills required for maximum capacity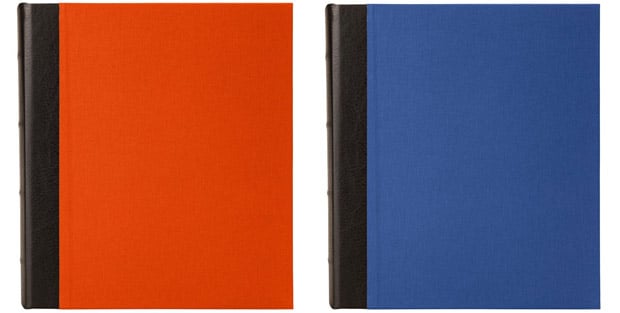 Texture and Finish
Book Cloth - Slightly textured, matte finish
Our book cloth material is of the highest quality. Slightly textured, but as easy on the hand as our leather materials.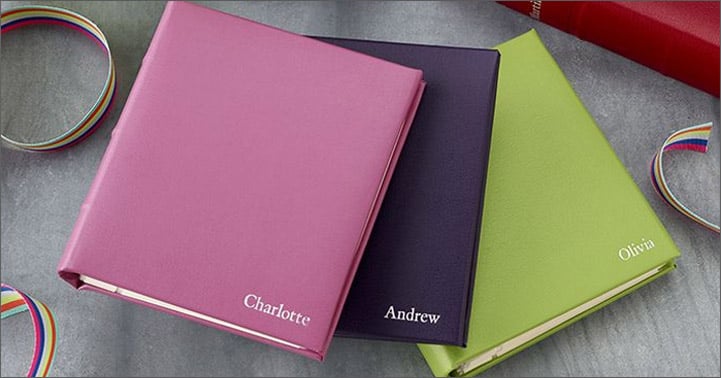 Personalization
Personalizing your purchase is a great way to add that extra touch to make any item your own. Personalizing your album helps you create a theme and enhance the memories you'll preserve. Gallery Leather offers several different color and text options that fit any style. By including the recipient's initials or adding a message, you create a meaningful gift that will be cherished for years to come.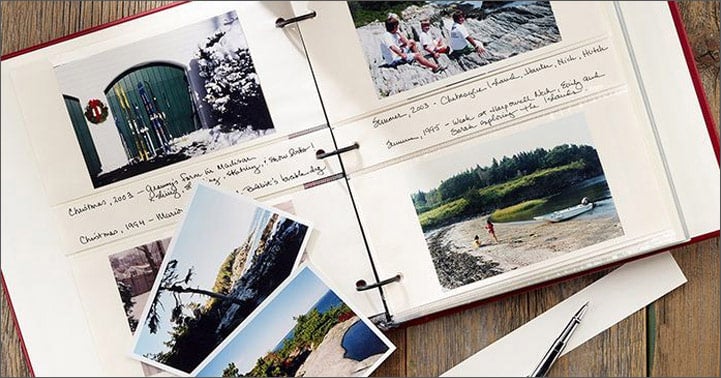 Ring-Bound for Easy Organizing
Our Ring-Bound Albums are among our most versatile products. The ring binder makes organizing easy and allows you to add more photo pages than what is included in your purchase. We sell inserts of all shapes and sizes to meet your photo organization needs. Best of all, your Gallery Leather album is both fashionable and functional with its hubbed spine.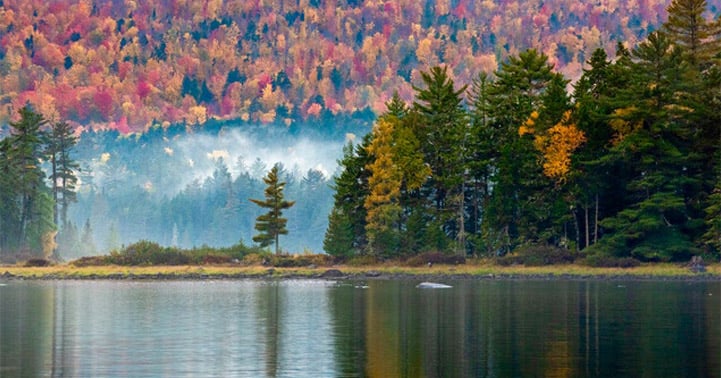 Assembled in Bar Harbor, Maine, USA
Craftsmanship is a way of life in Maine, particularly here on the coast and islands that shape Frenchman's Bay and serve as the gateway to Acadia National Park. For the past 40 years, Gallery Leather has been part of that rich tradition, handcrafting leather products of exceptional quality. Over the years, we have made leather goods for many of North America's luxury brands, all assembled by hand in Maine and guaranteed to last for generations.
Customers Also Bought
We found other products you might like!