Metallic Desk Journal - Ruled - 8" x 5.5"
Free standard shipping on all domestic orders,
plus save 10% on all orders with 2 or more items.
Product Details
Our Metallic Desk Journal comprises 192 pages bound, glued, and stitched into a refined but almost indestructible journal capable of traveling easily from briefcase to backpack. White pages are acid-free with just the right "tooth" to make writing with a ballpoint pen or #2 pencil a noteworthy experience.
Book Bound
Simulated Leather
Soft Cover
8" x 5.5" 
192 pages
Interior Book Code - DW192J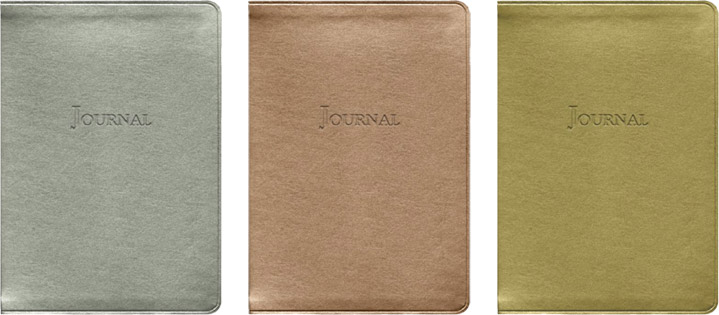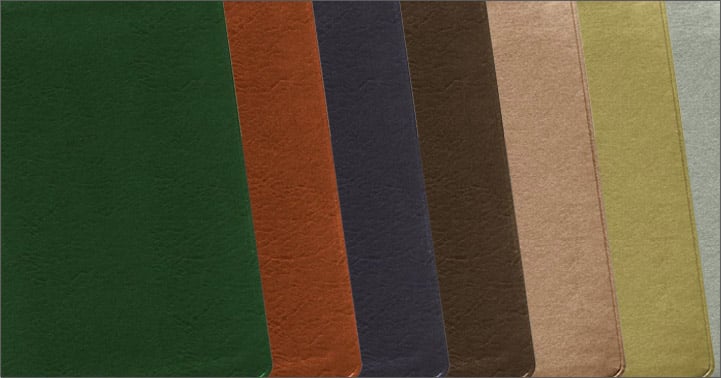 Texture and Finish
Freeport Metallic - Elegant, smooth, sparkling finish
Our Freeport Metallic leather replaces our simulated leather metallics with expanded colors. Like regular Freeport, it has a long-grain mixed with pockets of a shorter, more natural grain, and its matte finish enhances a smooth and muted texture that feels wonderful to the touch.
Personalization
Personalizing your journal can help you to create a theme and enhance the memories you'll be preserving in it. Gallery Leather offers several different color and text options that fit any style. By including the recipient's initials or adding a message to a journal, you create a meaningful gift that will be cherished for years to come.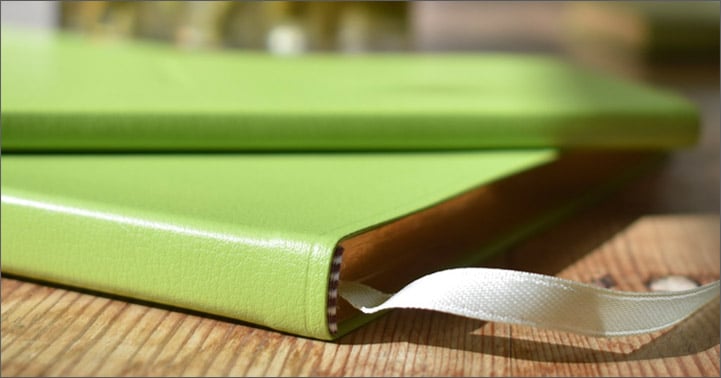 Caring for Your Leather
Leather is a beautiful, durable material when cared for properly. Our bonded leather is best cared for through normal handling. Your hands provide the natural oils that nourish most leather. Our bonded leather is tanned specifically with special oils that replace the need to apply any creams or waxes. For normal dirt and spills, use a soft washcloth dampened with lukewarm water and some sort of mild detergent. Once clean, dry your leather with a clean towel. Do not use alcohol, cleaning solvents, oils, varnishes, or polishes. Avoid extreme temperatures.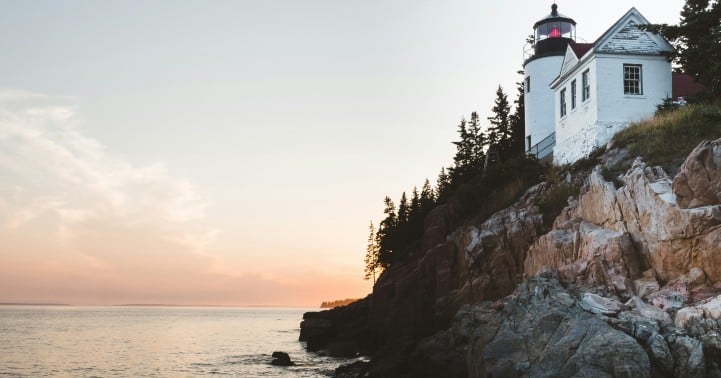 Assembled in Bar Harbor, Maine, USA
Craftsmanship is a way of life in Maine, particularly here on the coast and islands that shape Frenchman's Bay. For the past 40 years, Gallery Leather has been part of that rich tradition, handcrafting leather products of exceptional quality. Over the years, we have made leather goods for many of North America's luxury brands, all assembled by hand in Maine and guaranteed to last for generations.