Desk Leather Address Book
Free standard shipping on all domestic orders
Product Details
Simply the best! Our Bonded Leather Desk Address Book makes the perfect home or office accessory. Ample space for addresses with records for work, home, cell phone, email, and fax in an attractive, durable cover.
The ring binder makes adding or removing pages a snap. Self-adhesive labels are available for correcting one record at a time. Address Book Refills and Personalized Desk Address Books available.
Ring-Bound
Bonded Leather
9" x 7"
40 sheets / 80 pages with 480 address records
Includes set of mylar-reinforced A-Z address divider tabs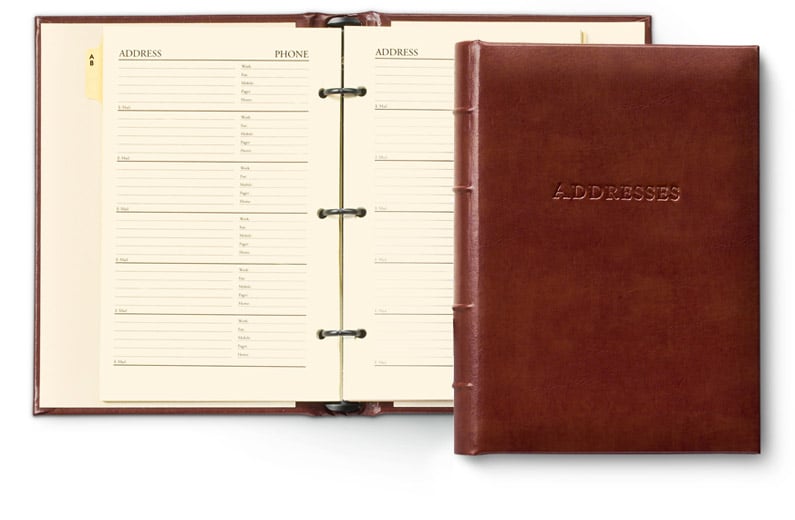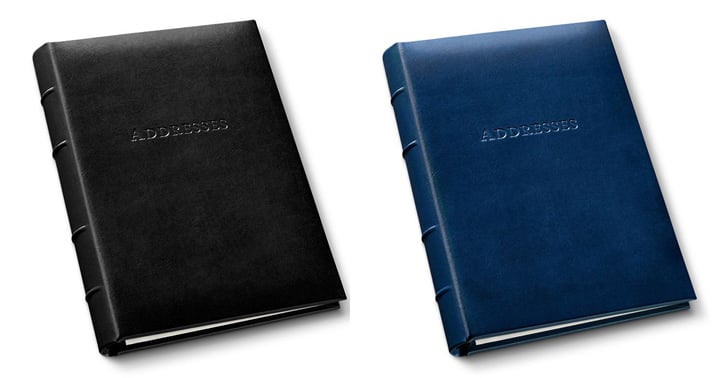 Texture and Finish
Acadia - Smooth, slightly glossy finish
With a subtle glazed-like, smooth grain, our Acadia bonded leather has a great feel with a slightly glossy finish.
Camden - Slightly textured, matte finish
With a more pronounced and deeper texture, our Camden bonded leather has a great look and feel with a matte finish.
Freeport - Smooth, matte finish
A more subdued leather, our Freeport bonded leather sports a long-grain mixed with pockets of a shorter more natural grain. Its matte finish enhances a smooth and muted texture that feels wonderful to the touch.
Personalization
Personalizing your address book is a great way to show off your style. Gallery Leather offers several different color and text options. By including the recipient's initials or adding a message, you create a meaningful gift that will be cherished for years to come.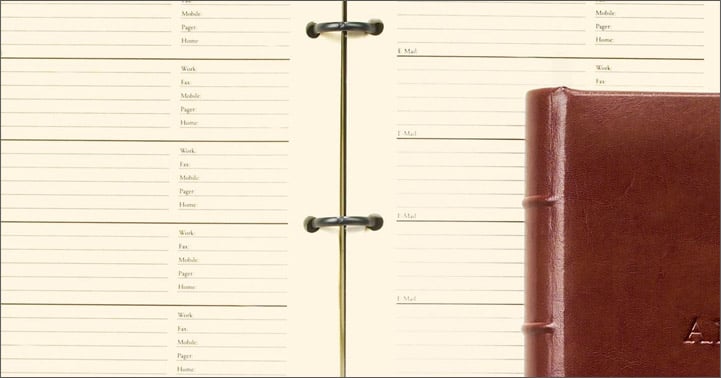 Ring-Bound for Easy Organizing
Our Ring-Bound Address Books are among our most versatile products. The ring binder makes organizing easy. It allows you to add more pages than what is included in your purchase. We sell additional address book inserts to meet your organization needs. Best of all, your Gallery Leather address book is both fashionable and functional.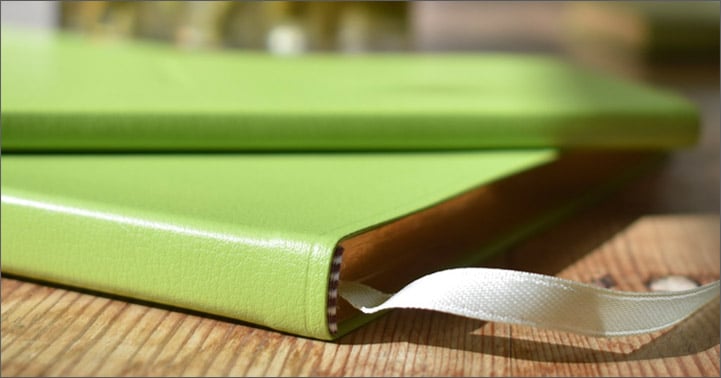 Caring for Your Leather
Leather is a beautiful, durable material when cared for properly. Our bonded leather is best cared for through normal handling. Your hands provide the natural oils that nourish most leather. Our bonded leather is tanned specifically with special oils that replace the need to apply any creams or waxes. For normal dirt and spills, use a soft washcloth dampened with lukewarm water and some sort of mild detergent. Once clean, dry your leather with a clean towel. Do not use alcohol, cleaning solvents, oils, varnishes, or polishes. Avoid extreme temperatures.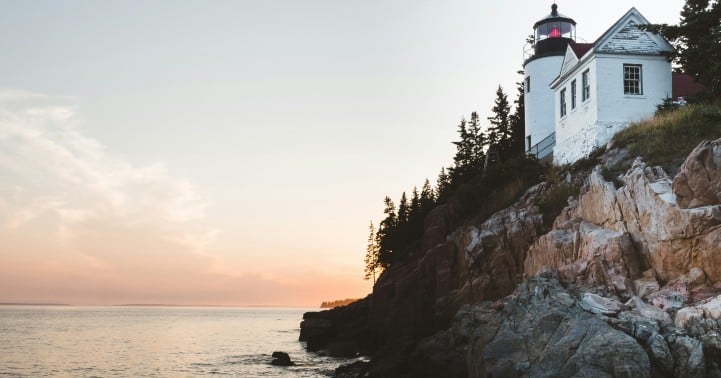 Assembled in Bar Harbor, Maine, USA
Craftsmanship is a way of life in Maine, particularly here on the coast and islands that shape Frenchman's Bay. For the past 40 years, Gallery Leather has been part of that rich tradition, handcrafting leather products of exceptional quality. Over the years, we have made leather goods for many of North America's luxury brands, all assembled by hand in Maine and guaranteed to last for generations.
Customers Also Bought
We found other products you might like!