Pocket Weekly Leather Planner - 6" x 3.25"
$22.10 - $26.00
$22.10

-

$26.00
Regular Price
$26.00
Free standard shipping on all domestic orders
Product Details
All the features of our Leather Desk Planner in a compact size that easily slips into a purse, coat, or shirt pocket. Two pages per week format. All the reference details one could want.
Months at a glance section, weekly section, ample notes, reference sections, and world maps included. Elegantly bound in bonded or simulated leather. Personalization available.
Book Bound.
Choice of bonded or simulated leather. Softcover.
6" x 3.25"
208 pages.
Calendar Information
| | | |
| --- | --- | --- |
| Planner year | 2021 | 2022 |
| Monthly format range | July 2020 - June 2022 | July 2021 - June 2023 |
| Weekly format range | January 2021 - December 2021 | January 2022 - December 2022 |
---
Book Block Differences
Please note that our 2022 limited edition bonded leather planners have unique details as described in their main product image.
| | | |
| --- | --- | --- |
| Paper color | Ivory | White |
| Available cover material | Acadia, Camden, Freeport (non-metallic), Key West | Freeport Metallic, Cambridge, Glaze Pearl |
| Page edge color | Gold (gilded) | White |
| Bookmark | Ribbon | Perforated page corner |
| Interior book code | PG208(24)M | PW208(24)M |
| Maps | Full color | Grayscale |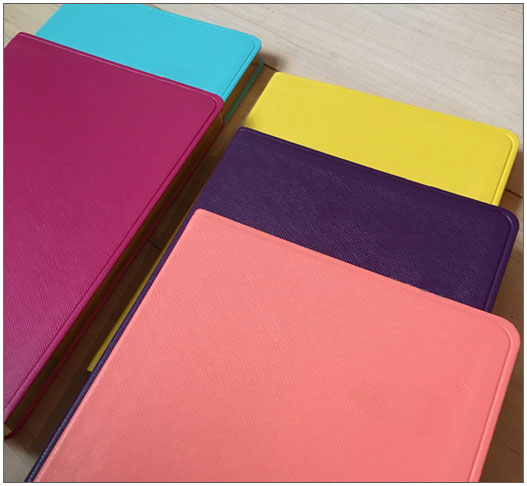 Texture and Finish
Acadia - Smooth, slightly glossy finish
With a subtle glazed-like, smooth grain, our Acadia bonded leather has a great feel with a slightly glossy finish.
Camden - Slightly textured, matte finish
With a more pronounced and deeper texture, our Camden bonded leather has a great look and feel with a matte finish.
Freeport - Smooth, matte finish
A more subdued leather, our Freeport bonded leather sports a long-grain mixed with pockets of a shorter more natural grain. Its matte finish enhances a smooth and muted texture that feels wonderful to the touch.
Key West - Slightly textured, matte finish
With a unique crosshatch pattern, our Key West simulated leather is a departure from traditional leathers. Its mild texture and matte finish make it different and appealing.
Freeport Metallic - Elegant, smooth, sparkling finish
Our Freeport Metallic leather replaces our simulated leather metallics with expanded colors. Like regular Freeport, it has a long-grain mixed with pockets of a shorter more natural grain and its matte finish enhances a smooth and muted texture that feels wonderful to the touch.
Personalization
Personalizing your purchase is a great way to add that extra touch to make any item your own. Personalizing your planner can help you build an attachment to it. Having that personal attachment can enhance your experience and make your planner an essential ally. Gallery Leather offers a number of different color and text options that fit any style. By including your initials or adding a meaningful message to a planner as a gift, you make personalization a wonderful addition to any planner.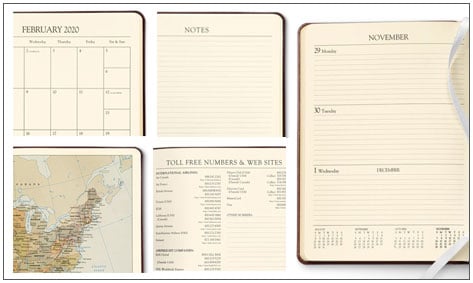 Interior Planner Features
Our book interiors are published and bound in the USA and printed in Korea. Pages are smooth, acid-free, and smythe sewn into a durable block. They contain notes and reference sections, with time zones, area codes, and other valuable information. The interiors also feature a lay-flat design with smoothly turning pages that make using your planner easier. Our book interiors also include a handy satin-ribbon bookmark so you'll never lose your place.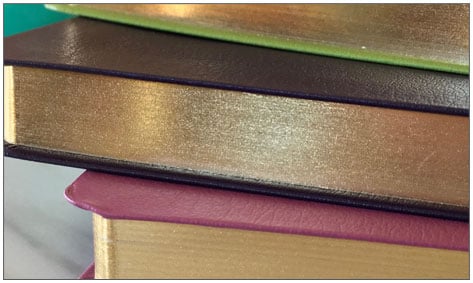 Gilding
Our standard planners sport gold-gilded book blocks that are carefully combined with our outstanding bonded and synthetic leathers. Our gilding, while wonderfully decorative has a specific purpose, first as a shining stylish touch that accents any of our leathers, and second as a protective coating that saves the edges of every page, allowing your planner to be protected throughout its use.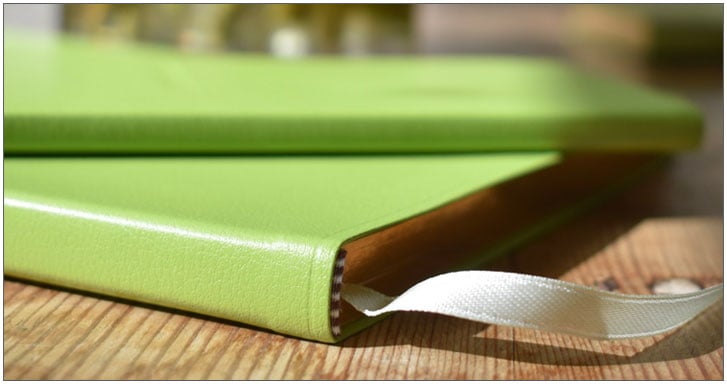 Caring for Your Leather
Leather is a beautiful and durable material when cared for properly. Our Bonded leathers are best cared for through normal handling. Your hands provide the natural oils that nourish most leathers. Our bonded leather is tanned specifically with special oils that replace the need to apply any creams or waxes. For normal dirt and spills, use a soft washcloth dampened with lukewarm water and some sort of mild detergent, once clean dry your leather with a clean towel. Do not use alcohol, cleaning solvents, oils, varnishes or polishes, and avoid extreme temperatures.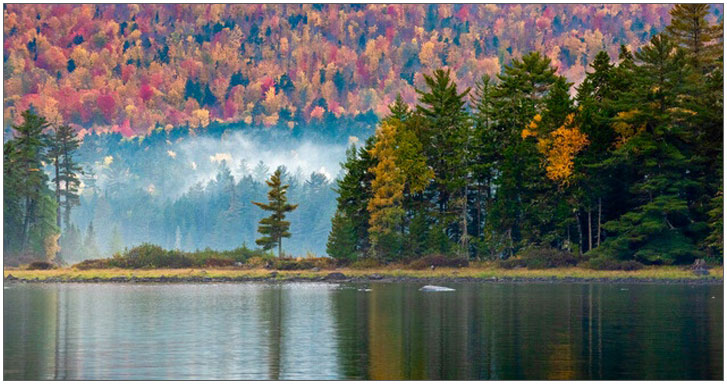 Assembled in Bar Harbor, Maine, USA
Craftsmanship is a way of life in Maine, particularly here on the coast and islands that shape Frenchman's Bay and serves as the gateway to Acadia National Park. For the past 40 years, Gallery Leather has been part of that rich tradition, handcrafting leather products of exceptional quality. Over the years we have made leather goods for many of North America's luxury brands, all assembled by hand here in Maine, and guaranteed to last for generations.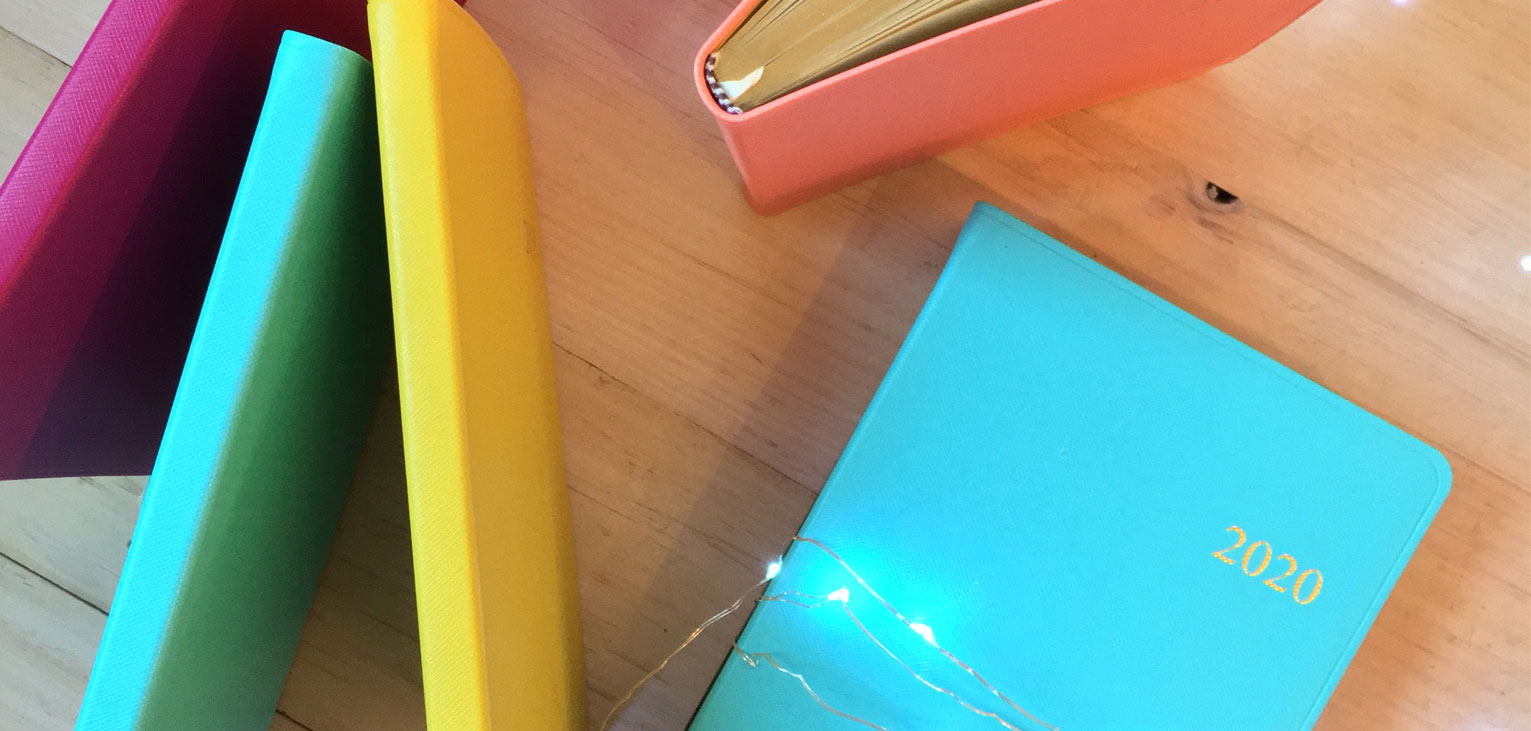 Product Shown: Key West Pocket Weekly